We provide a wide range of flooring services for both residential and commercial customers.
Hardwood Floors
We understand the value of hardwood flooring and its ability to enhance the look and feel of any room. Our team of flooring professionals have years of experience in installing, repairing, and refinishing hardwood floors for homes and businesses.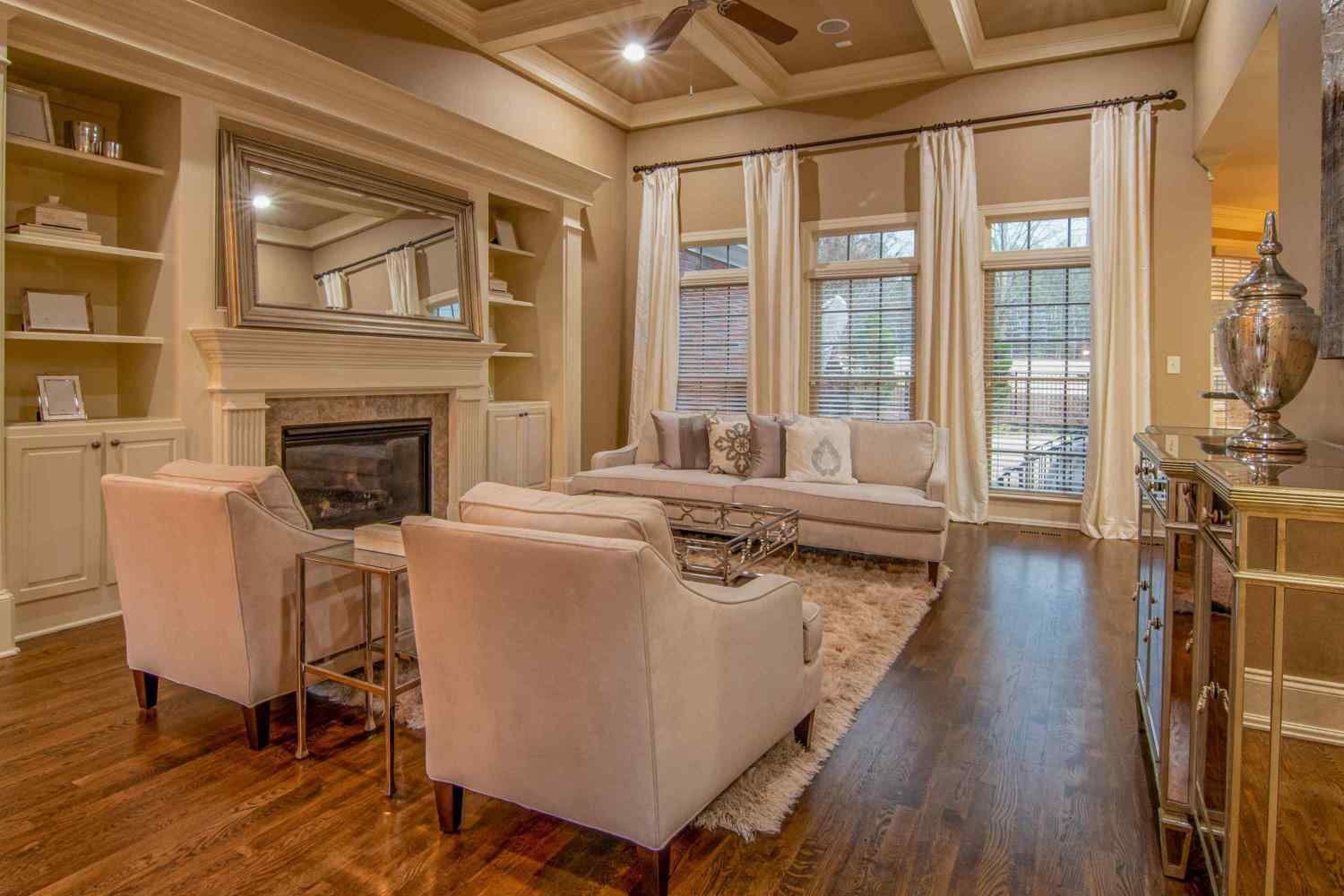 Custom Wood Floors
For those looking for something special, we offer custom flooring services to create unique floor designs. Our flooring experts will work directly with you to ensure that the end result is exactly what you are looking for.
Hardwood Floor Restoration
If your floor has seen better days, our floor restoration team can help! We specialize in restoring wood floors over 100 years old and can also repair flooring that has been damaged by water.
Engineered Hardwood Floors
Engineered hardwood floors are a popular option for many homeowners because they offer the look and feel of real hardwood, but are more durable and easier to maintain.
Vinyl and Laminate Floors
For those looking for an alternative to hardwood flooring, we also specialize in installing vinyl and laminate flooring. We offer VLP luxury vinyl planks for our customers who want a high quality floor that is still affordable.
Staircases
We also provide services for staircases, including baluster and banister repair, refinishing and replacing. Whether you need your staircase restored to its original beauty or are looking to upgrade the look of it, we can help.
Contact ASAP Floors Design Today!
Looking for quality flooring services in the Skokie, IL and surrounding Chicagoland area? ASAP Floors Design Inc. is the flooring contractor you need. Call us today and we'll help you make your flooring dream a reality.
Check out our flooring gallery to see the beautiful flooring we've created in homes and businesses throughout Chicagoland.